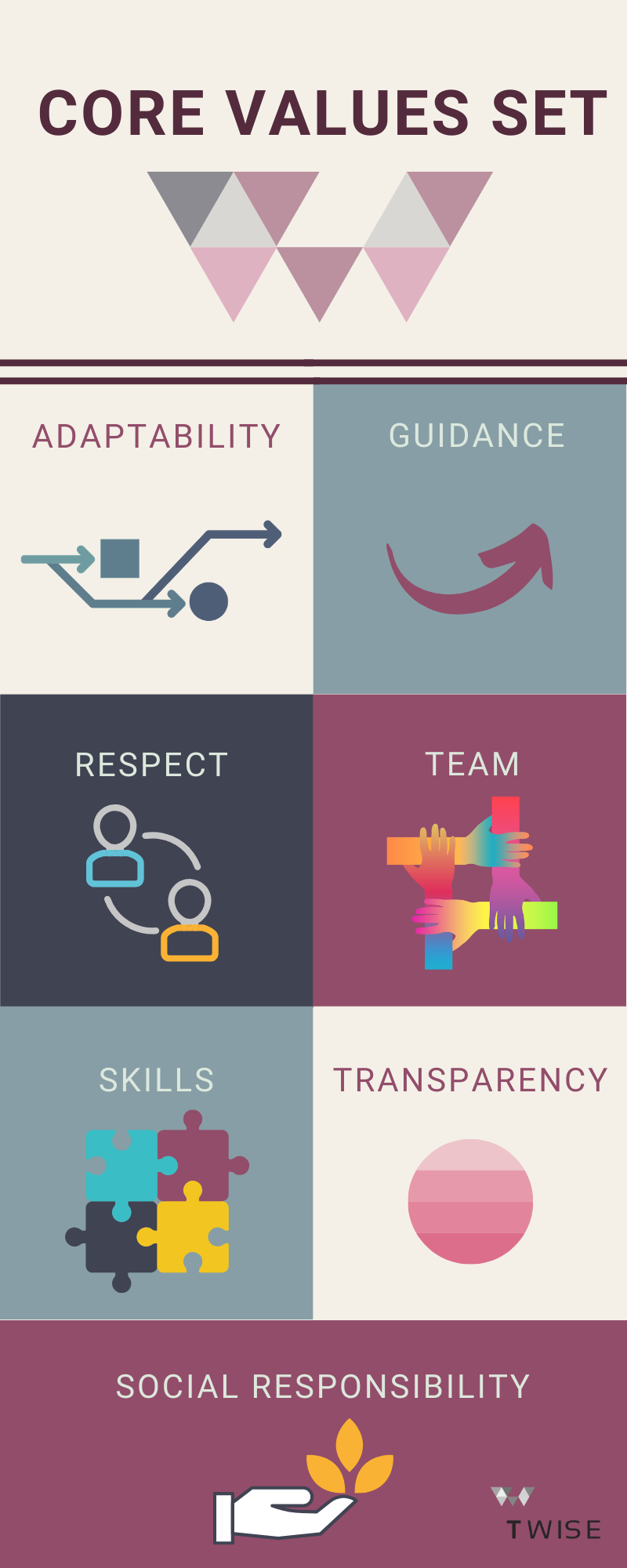 Everything is on hold, it is the right time to slow down and self-reflect.
At Twise, we used this mandatory break to think and ask questions, to have a clear picture of the situation, to survey our team, and in the end to to find words for key principles.
These principles define our course of action and our core values.
They have been here since the beginning but no-one had named them yet. They are part of our days at work whether it is for negotiation or sharing a coffee with a colleague.
Corporate culture is an art and ours is structured around seven capital values.