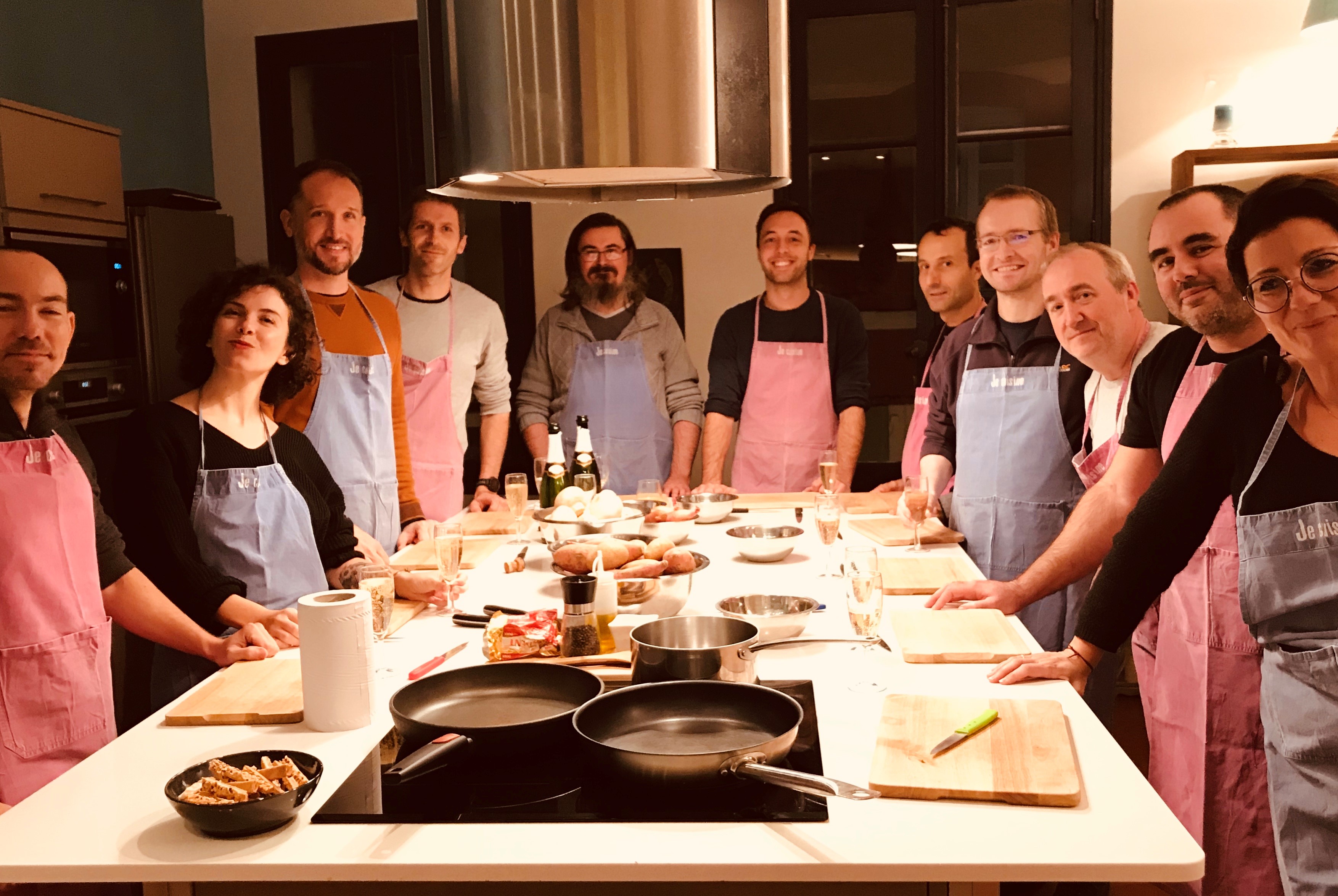 Christmas time involves dinners, celebrations and team building activities.
After negotiations and tiptoes between paintball, escape game or curling, our choice fell on a well-balanced activity : Cooking!
They say "Cooking is the art of creating Happiness" – so put your heprons on!
Mathilde, Chef from l'Atelier cuisine de Mathilde  was here to drive, help and reassure us! Do engineers know how to cook? well you will be suprised 😉
Starter, Main and Desert of our choices, round bellies in the end plus some recipees to show off at home, but above all a happy team the next morning!
Well done everyone and many thanks for this lovely moment.