Work is health, Home is safe.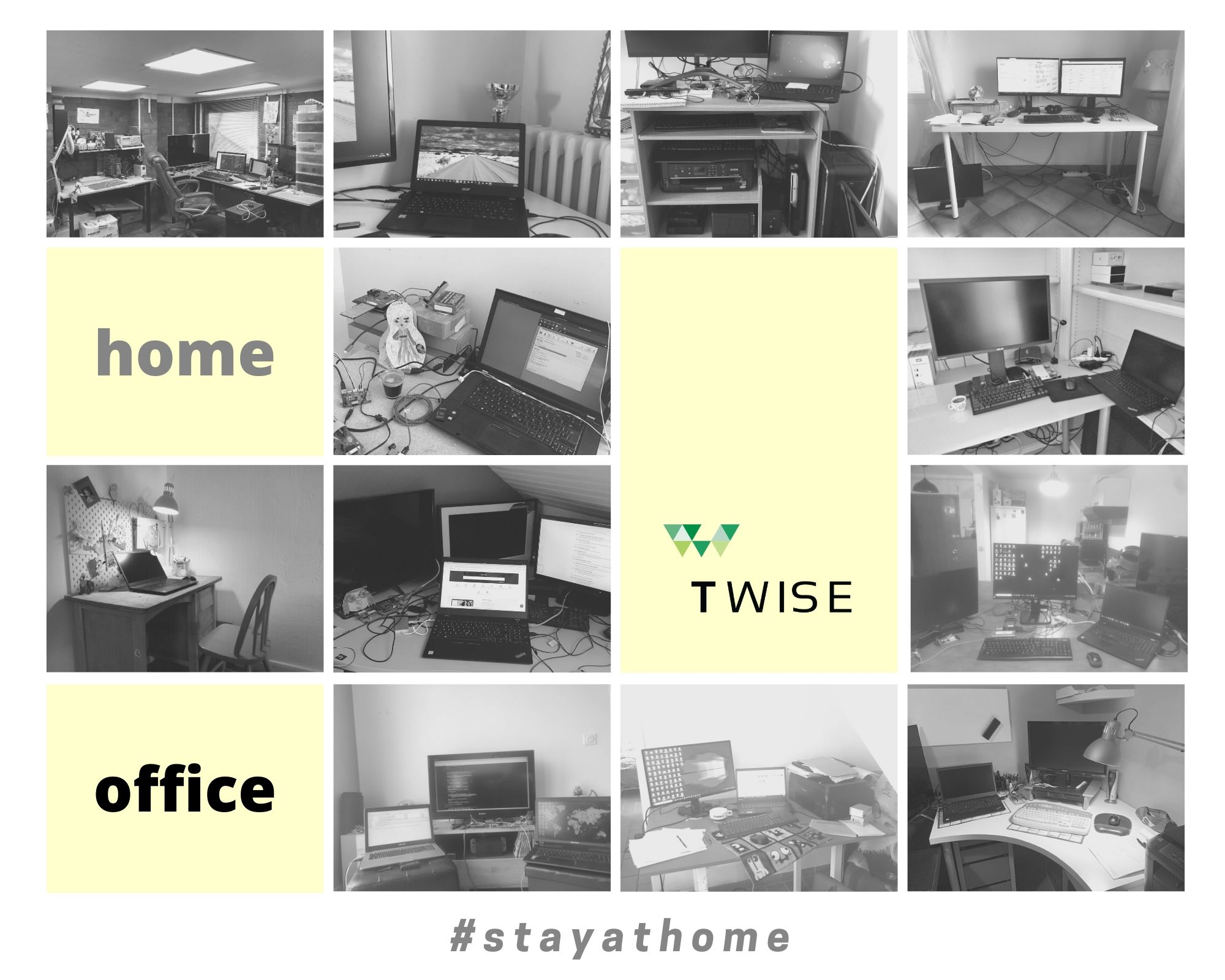 Because they do not live in France or in the Southern region, because they have family duties or teenagers with timeconsuming hobbies, because they would rather work at night, on Christmas Eve or on summer holidays. Because they are not fond of dress codes or French teas.
Simply because they work better when they are isolated, in a quiet place, in the dark and in their spaces.
Twise did not wait for Covid-19 to promote home office.
Our team is isolated but not desoriented.
Greetings to everyone from our new and several offices.
Location : homes sweet homes